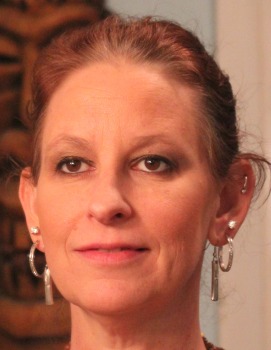 Dawn M. Pietzsch, LMT/Reiki Master
Dawn Pietzsch attended MTSU's Holistic Institute for Health and received her certificate in Massage Therapy in 2004. She is a Licensed Massage Therapist in the state of Tennessee, and a Reiki Master/Teacher.
Dawn's ultimate goal is to help educate and guide her clients to better body and energy awareness, to help them live more comfortably and joyfully in their bodies while attaining balance in mind and spirit.
"I chose the field of therapeutic bodywork because it is important to understand and get along with the body that we live in day in and day out. The body is meant to renew itself and through holistic and energy practices, along with preventative medical checkups, we can work together to accomplish changes for a better way of living."